ASCO'S PORTFOLIO
ASCO provides a wide range of equipment suitable for processing all types of technical textiles, fabrics, and other materials. Besides solutions for primary production-related processes such as rewinding, slitting, cutting, and welding, we also offer solutions for secondary processes such as marking, finishing, assembly, inspection, and packaging to name a few. We also develop custom made equipment in close cooperation with our customers. So if you can't find what you are looking for, feel free to contact us and we will provide you with a customized solution.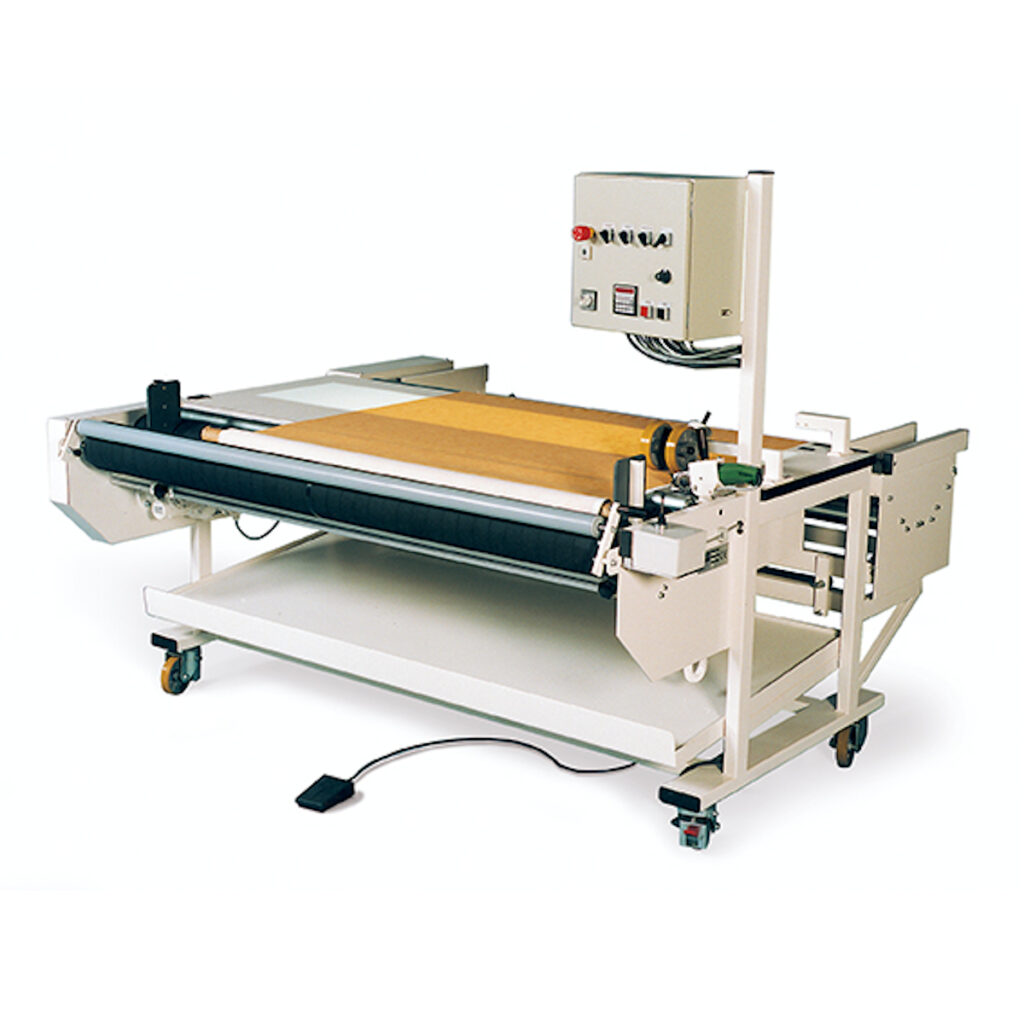 Solutions for winding, rewinding, length and cross cutting roll of fabric to smaller rolls or panels.
A wide range of feeders and conveyors that can be integrated in assembly lines or combined with production equipment and are compatible to virtually all (third-party) cutting tables or CNC controlled cutters.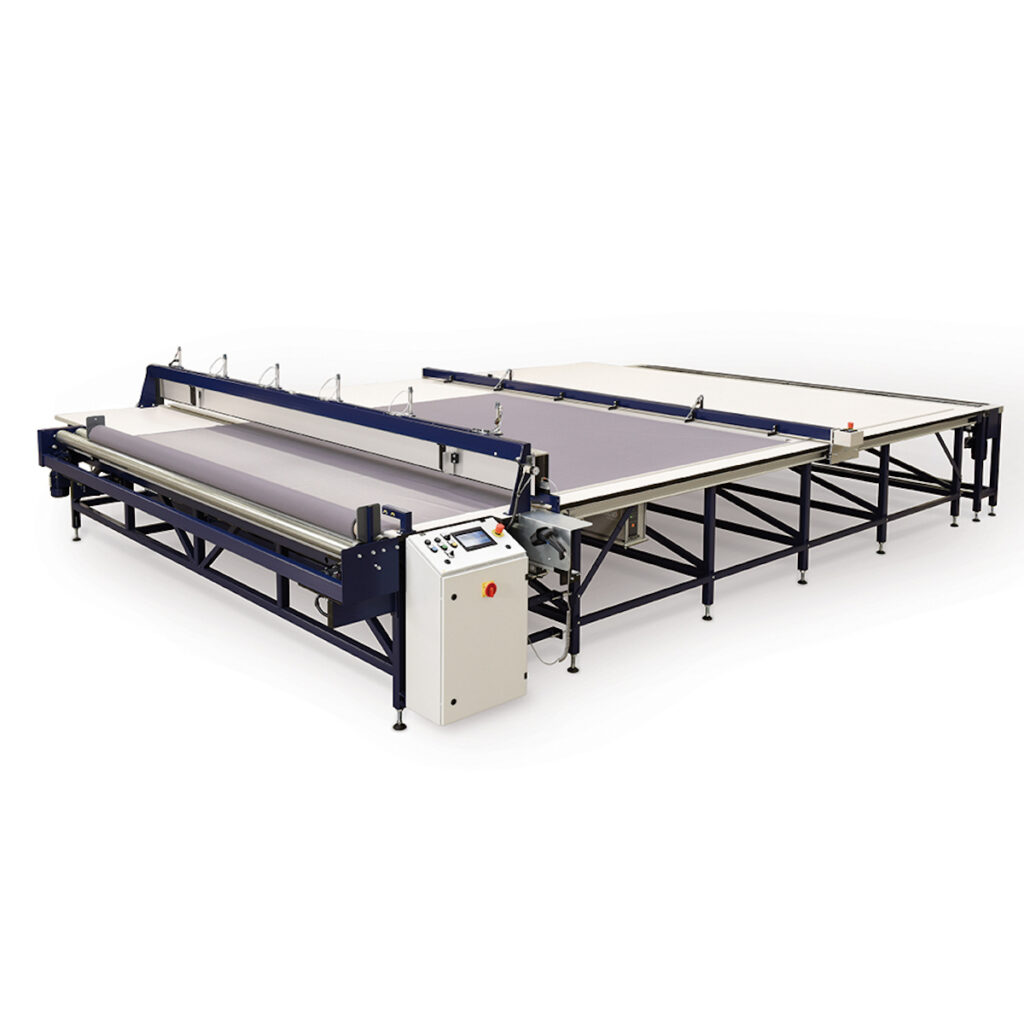 ASCO cutting and marking equipment ensures these processes are achieved at any level of quality and automation desired by the customer. Depending on the type of fabric and application it is used for, ASCO has several standard cutting techniques available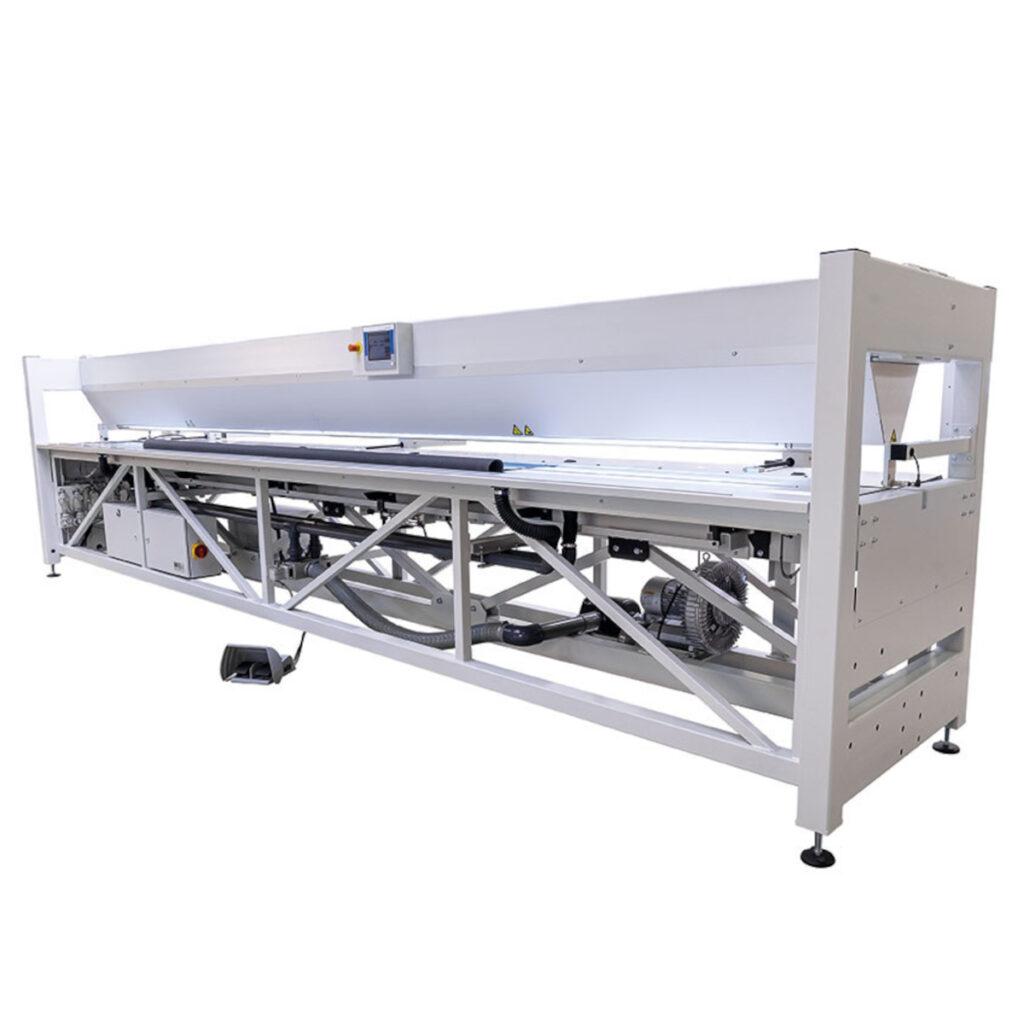 Our impulse welding machines can automatically fold and perfectly weld fabrics in one process. Pocket sizes are easily adjustable. The machines can be equipped to (automatically) join fabrics, weld tunnels, splines or reinforcement tape.
Besides our various product inspection hoists, we also offer various solutions for finishing your products and can also develop customized equipment for your next processing or assembly steps.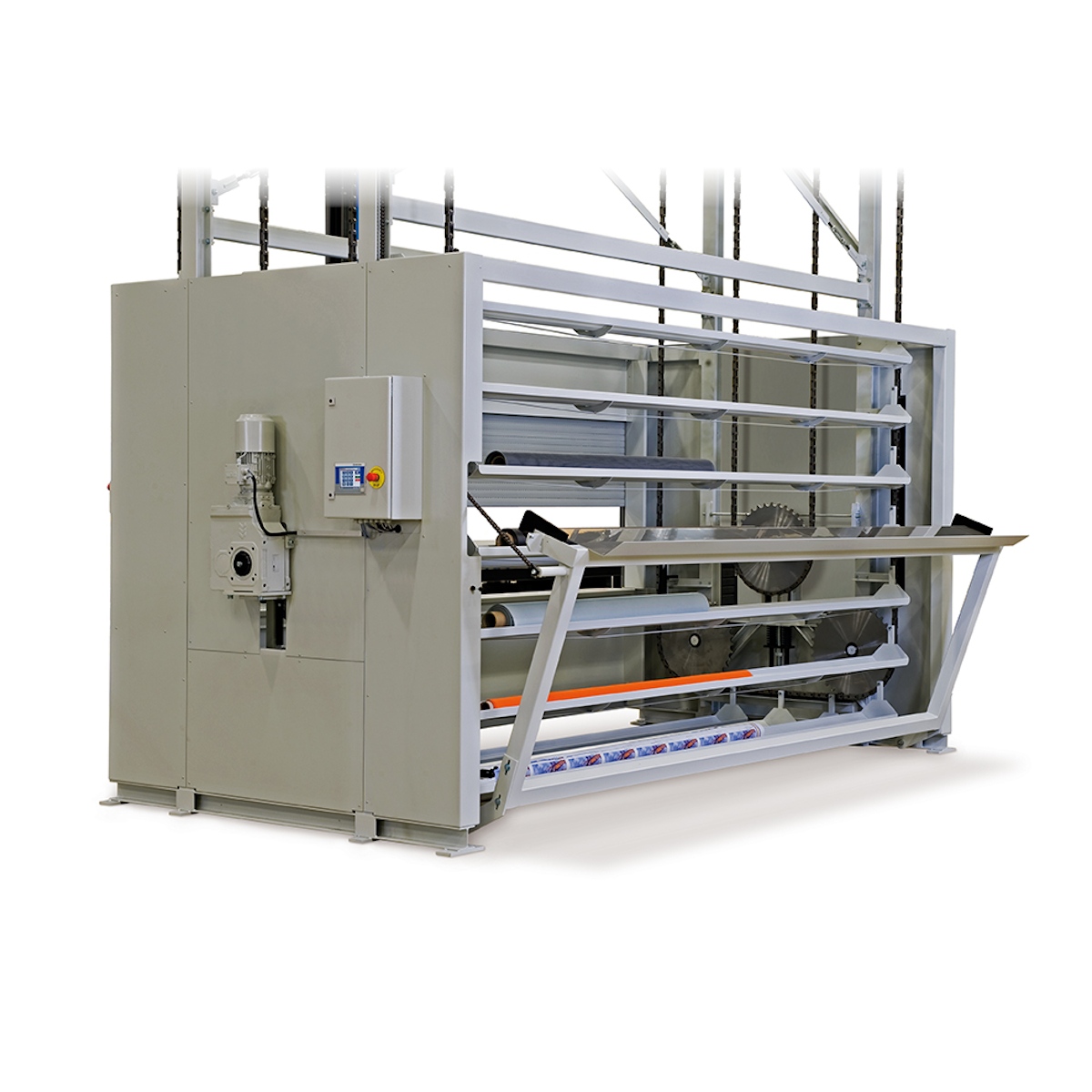 For storing and handling rolls of fabric, and for (semi-)automatic loading of rolls in a machine, ASCO offers several solutions.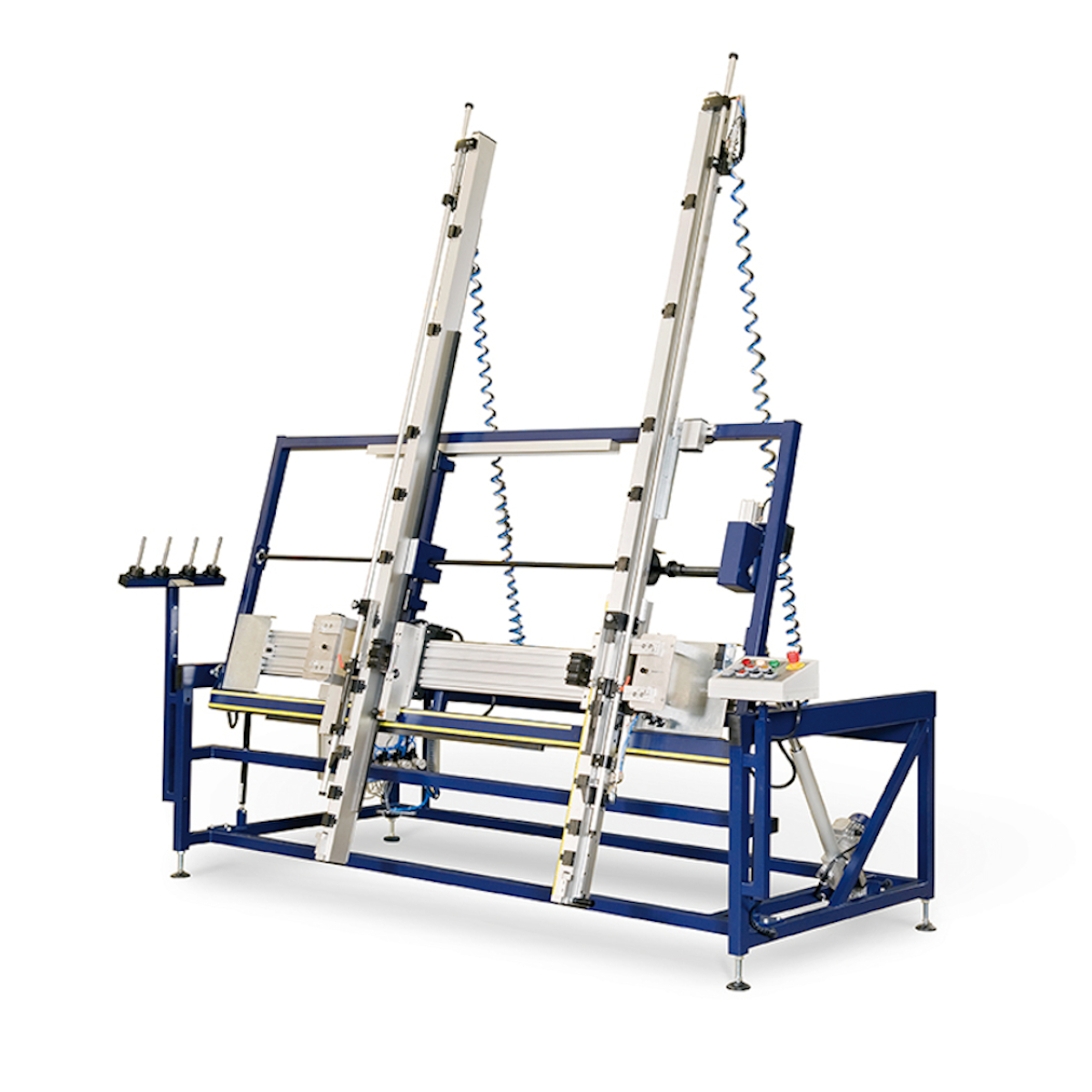 When 'standard' solutions won't provide the ultimate result, Asco can help you. Our years of experience in Engineering will offer you the custom solution that will fit your needs perfectly. Below you can find some examples of custom solutions provided by ASCO.